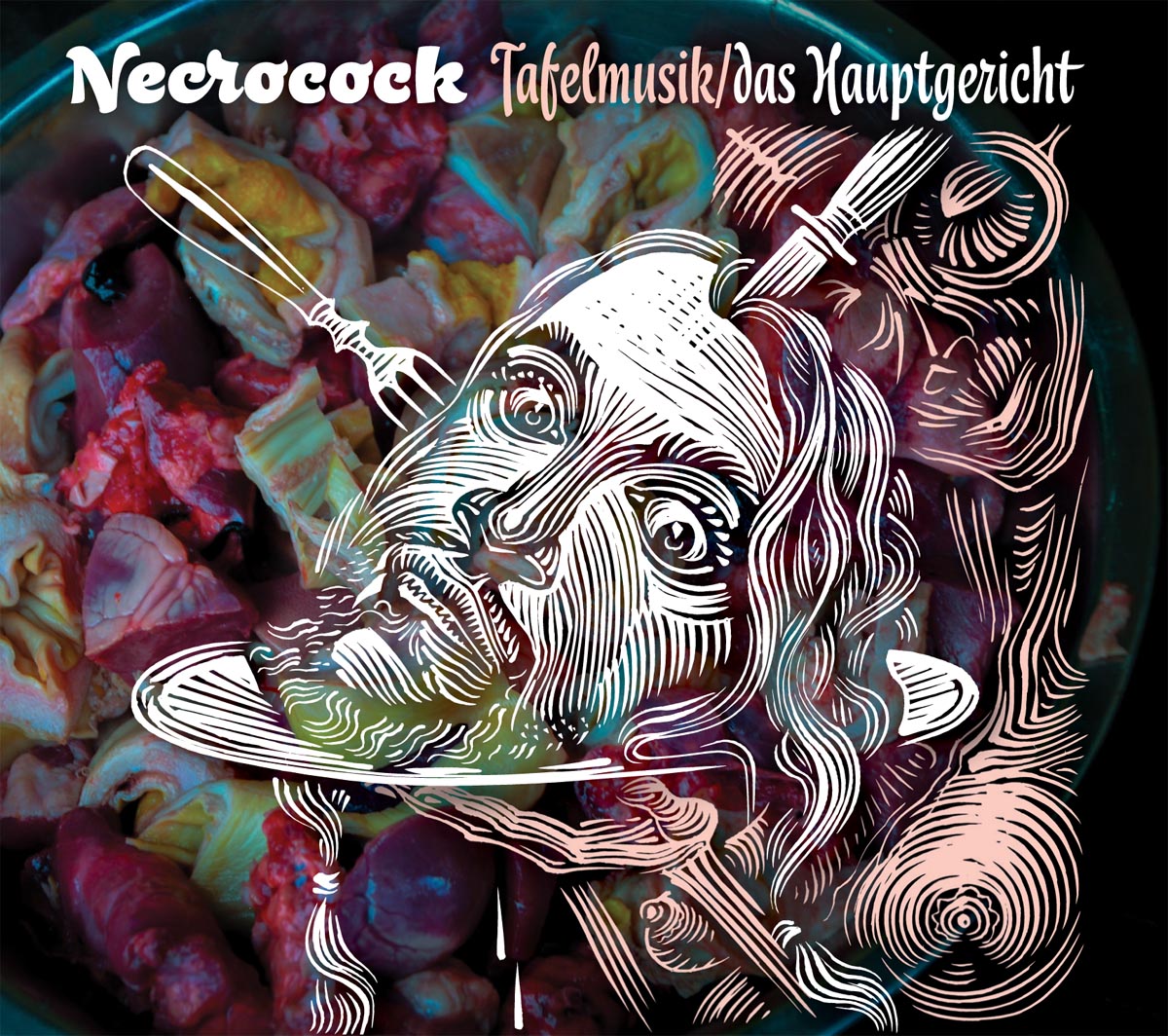 Necrocock – Tafelmusik (das Hauptgericht) – 2023
1. Omáčka svítání
2. Carne diem (dedicated to Dario Cecchini)
3. Zmrzlina s angínou
4. Husí fáš
5. Magdalena Dobromila
6. Pojď dál, čtvrtláníku
7. Gastronomický seminář
8. De Arte Coquinaria
9. Kar
10. Přehlceni jazzem



The big gourmet and epicurean album is just out.
all the music and lyrics by Tom Necrocock
design by František Štorm
For hedonistic necrophilatelists, I traditionally issue 18 stamps, celebrating a new, big gourmet and epicurean album.
---
Necrocock – Carne Diem
Tafelmusik (das Hauptgericht) je velké jídelní, požitkářské album a následník malého předkrmového minialba Tafelmusik (das Vorgerich), se kterým tvoří komplet skladeb, napsaných k poslechu během hodování, následného trávení a třeba i vylučování. Bon appétit!
---
Necrocock
Tafelmusik (das Hauptgericht)
big gourmet and epicurean album
270 Kč
digipack
Necrocock
Tafelmusik (das Hauptgericht) T-Shirt
in all the sizes for male and female
300 Kč
For avid necrophilatelists, I traditionally issue 18 stamps, celebrating a new, big gourmet and epicurean album
300 Kč
---