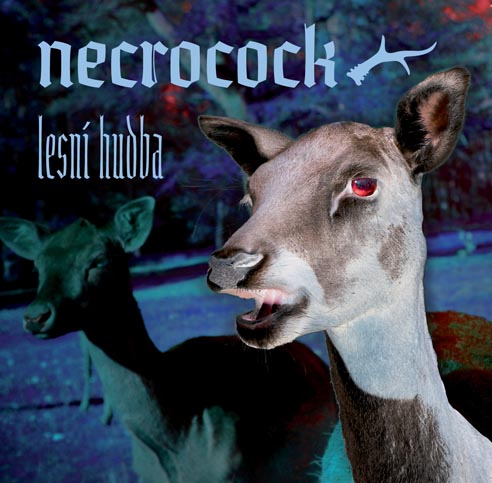 Necrocock – Lesní hudba (2010)
1. Halali
2. K václavkám
3. Ležím v jehličí
4. K dubům
5. Mokvavá zranění
6. Vodní pejsci
7. Lesní hotel Orion
8. Muskarin 03:55
9. Amoretka mlženka
10. Tam na Luční
11. Na posedu
12. Tam se vaří z hub


250 KČ + pošt.
Možná je platba na č.účtu,
nebo PayPal
brand new Necrocock's album Lesní Hudba(the forest music) just out.
ca:53 min.of ethereal, forest music.
je 1.února 2010 a právě vyšlo album Lesní Hudba
nové, snové album plné lesních příhod, nehod a podivných nočních lovů.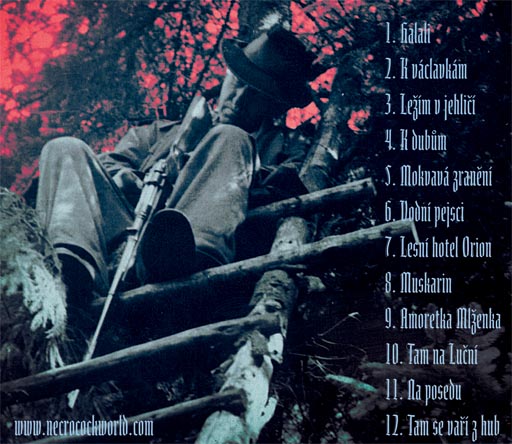 This album is dedicated to my lovely uncle, who died in deer stand during the hunting.
The cause of his death was low level of insuline in blood.Thank you dear uncle, you showed me how to understand the forest language.
Thank you for the love of the hunting and the patience during lessons of pug recognizing.
Necrocock
All forest music is composed, played, sung and recorded by Necrocock in his GummiStudio Y – Prague during the beautiful Autumn 2009 / Drums played by Strasnice Cremator Ivos Placek and the French horns were winded by Prague Castle horn-blower Zdenek Berry Beran / Mixed and mastered by Necrocock & Pavel Marcel in GummiStudio Y and FatDog Studio during the magic, white and frosty winter 2010 / Photos by Necrocock / Cover design by F.Storm / (p) + © GummiStudio Y-Prague 2010
the wholesale /distribution conditions ask via e-mail : kavalier@necrocockworld.com